Skip to Content
Burrages End Stables LLC: Premium Stables in Maryland
At Burrages End Stables LLC, we believe in giving horses an environment that works for them, one that nourishes their health and leaves them feeling happy and content. We believe in a multi-faceted approach to Equine boarding care, which means we target every aspect of what makes for a superb boarding facility. We do that by providing a clean environment for horses to sleep, eat, and play in. We understand horses are easily spooked and highly-sensitive to light and sound exposure, so our stalls and facility are designed with peacefulness in mind. Finally, our property is well-maintained, which leads to a safe environment for both the horses and their boarders.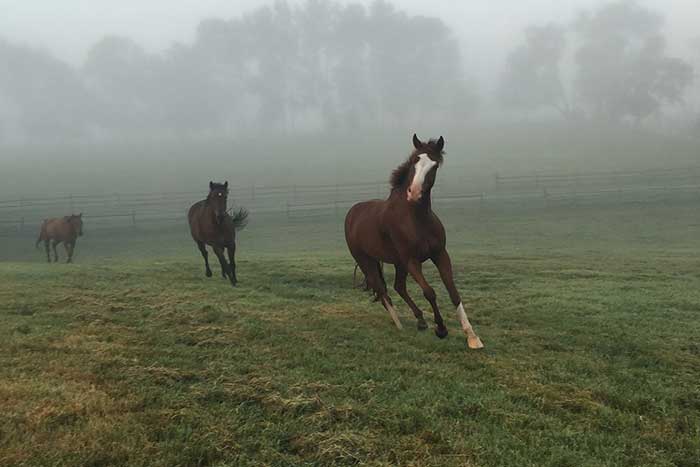 We Use Only Premium-Grade Feed and Hay at Our Facility
We are committed to providing superior care to each and every horse. That is why we use premium feed and hay and ensure we have state-of-the-art equipment in each stall. Horses are given turnout time each day, and we make sure to do so in a way that is pleasant for the horse.
Contact Burrages End Stables LLC to Get Started Today
Horses are such an essential part of nature. We are well aware of our responsibility to not only preserve our ecosystem but to give horses an eco-friendly environment to stay in. That is why we strive to hold ourselves to a higher standard and perform our tasks and build our facility in an environmentally-conscious manner. Part of our mission is to further awareness and do our small part. If you have a horse in need of boarding, there's no better place to bring it than to Burrages End Stables LLC. Call us today to get started.
Caring and Experienced Horse Boarding