Skip to Content
Daily Turnout at Burrages End Stables in Maryland
Horses have unique needs, and Burrages End Stables LLC is well-situated to care for them with a daily turnout that addresses those requirements. Your horse's overall health is dependent on giving them room to walk and run. Turnout is ideal for mitigating risk factors like leg and hoof health, boredom, and lack of companionship. More importantly, daily turnout helps to prevent troublesome and even dangerous behavior in stalls like kicking at stall walls, snapping at bypassers, and chewing and biting. Burrages End Stables LLC provides daily turnout to Maryland horse owners in need of a low-key boarding facility.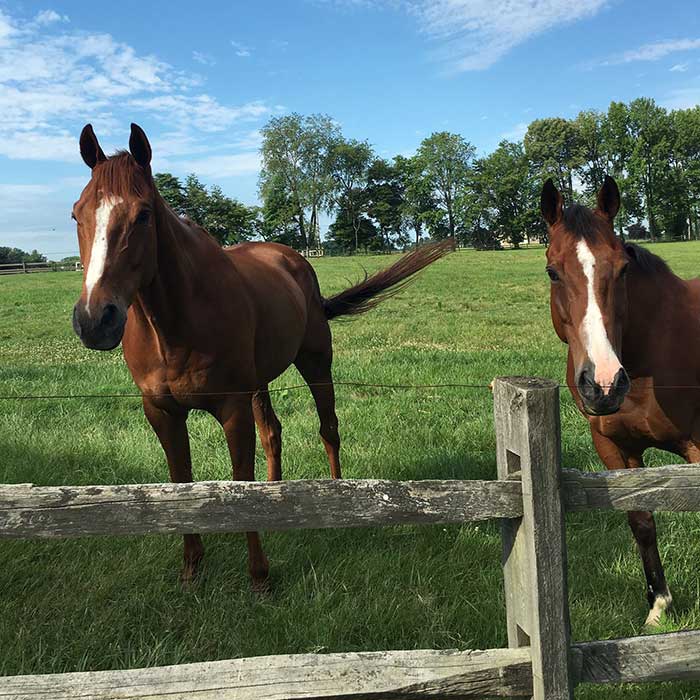 We Make Sure Your Horse Gets the Exercise They Need
It's vital to look for a boarding facility that understands the priority of not only turning out horses daily but doing so in a manner that provides them with the exercise and companionship they need to stay healthy. Each of our employees has years of experience working with horses. They know what to look for in horses. Our turnout protocols are designed to avoid those issues and keep your treasured horse happy and healthy.
We turn out horses daily
During the winter, we allow daytime turnout
During the summer, we allow nighttime turnout
When it rains or when pastures aren't growing, horses are turned out on sacrifice paddocks
All paddocks have run-in shelters and covered hay feeders
We have automatic waterers in all paddocks, pastures, and stalls
Contact Burrages End Stables LLC to Schedule an Appointment
Burrages End Stables LLC not only believes in daily turnout that encourages healthy behavior in your horse, but we're also committed to providing a full-service boarding experience. From anti-fly spray in all barns, to providing care for horses suffering from Laminitis and Equine Metabolic Disease, we're a great place for boarding in Maryland and Anne Arundel County. To schedule an appointment to speak with our experts, contact us today.
Caring and Experienced Horse Boarding