Skip to Content
Burrages End Stables LLC: A Boarding Facility in Maryland
Horses do best in relaxed environments catered to their unique needs. Horses are deeply-sensitive creatures with acute eyesight and hearing. For that reason, it's vital to provide a quiet environment and companionship with the other horses in our care. Our multi-faceted approach is what makes us one of Maryland's top boarding facilities. We have a deep affinity for the animals in our care. You can trust we'll take care of them as if they are our own.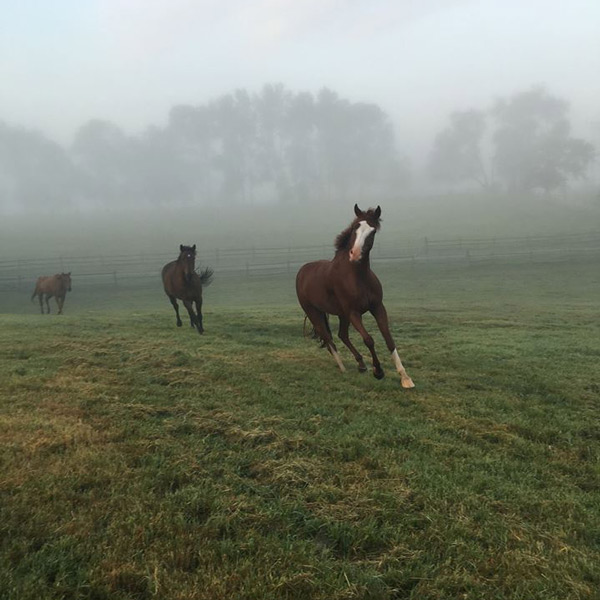 We Offer a Host of Benefits at Our Boarding Facility
Burrages End Stables LLC offers stall boarding only. Before we can accept them, we need to see current negative Coggins Tests and up-to-date vaccination records, as well as all completed Burrages End Stables LLC forms. The benefits of Burrages End Stables LLC include:
They'll enjoy our modern facility:
Our stables are designed to take everything we know about what horses need and offer it all in one complete package. From clean stalls with automatic waterers to large, grassy pastures providing ample turnout, Burrages End Stables LLC's state-of-the-art facility is the perfect place to board your horse.
We provide comprehensive boarding services:
Our services include quality feed, twice-daily feedings, premium-grade hay, daily turnout time, and rotational de-worming. Our philosophy is that we should always emphasize the needs of the animal above all else.
Your horse will have plenty of exercise opportunities:
Horses aren't meant to be cooped up in barns for long periods. We keep your animal healthy by giving them plenty of exercise time by allowing them to roam freely in the company of other horses.
Contact Burrages End Stables LLC Today
Our boarding fees are due on the first day of each month. To get started with Burrages End Stables LLC, contact us today.
Caring and Experienced Horse Boarding