Skip to Content
Burrages End Stables LLC: Boarding in Anne Arundel County
At Burrages End Stables LLC, our goal is to provide our services in a modern facility designed with your horse in mind and to provide full-service care for your horses. We can care for horses with conditions like Equine Metabolic Disease and Laminitis. Our reputation and experience make us an ideal resource for boarding in Anne Arundel County and Maryland as a whole.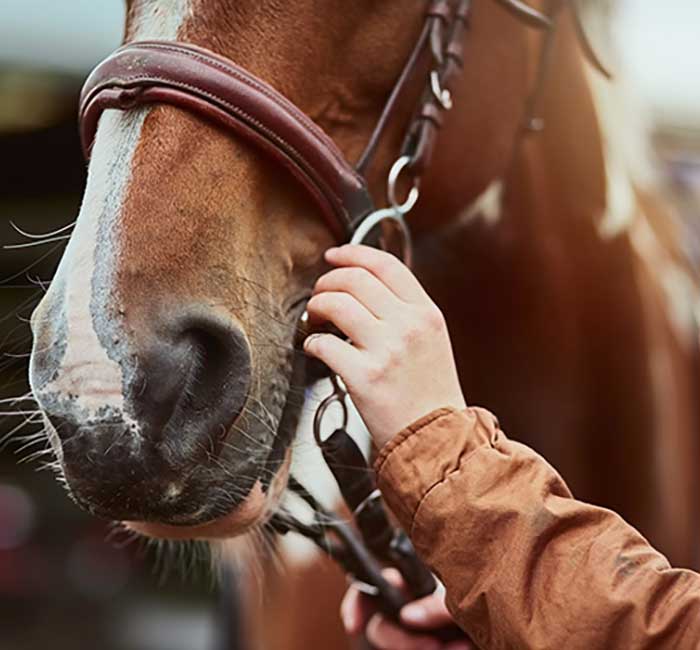 Our Services Include Rotational De-Worming
Burrages End Stables LLC believes in a philosophy that emphasizes the animals' health and happiness above all else. Full boarding is available for $550 a month. Horses at our stables receive daily blanketing from our experienced staff, and we offer optional holding for scheduled vaccinations with vets and appointments with farriers for an additional fee.
We feed horses quality grain twice daily: Burrages End Stables LLC also ensures the horses have enough water. Horses need to drink roughly two quarts of water for each pound of hay or feed they consume. We also feed owner-provided supplements.
Our facility uses premium-grade hay: Because it constitutes anywhere from 50 to 90 percent of your horse's nutrient intake, we make sure to visually inspect our hay supply and perform forage tests. That way you can be sure your horse is getting the nutrients they need.
Your horse will enjoy daily turnout:
Turnout is critical. We're sure to take your horse out once a day. Horses in our facility are on daytime turnout in the winter, and nighttime turnout in the summer.
Our services include rotational de-worming:
De-worming is an essential component of healthy horses. At Burrages End Stables LLC, we'll make sure to implement a rotational de-worming schedule to prevent parasites and diseases.
Call Burrages End Stables LLC Today
Our employees believe in providing an environment that works for the horses in our care and nourishes their health, leaving them feeling happy and content. Burrages End Stables LLC targets every aspect of what creates a superb boarding facility. To learn more about our facility, call us today.
Caring and Experienced Horse Boarding